Our Engagement Story
Nikki:
It was a beautiful fall day in November, 2008….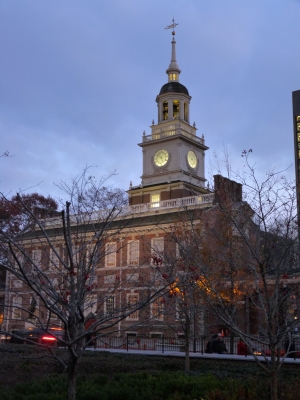 Jonathan:
Nikki's family was visiting us in Baltimore for Thanksgiving.
Nikki:
We spent the day in Philadelphia checking out the Liberty Bell and Independence Hall; we even got a certified Philadelphia cheese steak. It was a long day but we eventually headed back to Baltimore to spend some time lounging around.
Jonathan:
When we got to the house we all agreed that since we wouldn't be seeing Nikki's parents at Christmas we should exchange gifts early.
Nikki:
It was a really nice evening. My Dad and Stepmom had gotten me a Kitchenaid stand mixer – I could not have been happier! Especially since it was one of the only gifts I got to open that night.
Jonathan:
Well, that is because we had recently purchased that fancy new camera and we considered our joint Christmas gift to each other.
Nikki:
I know... but, you know what I mean.
Jonathan:
With that being said, she was not expecting anything else from me. However, once we finished exchanging gifts with her family I said that there was one more gift in the garage and that I would need her father's help to carry it in. Nikki was immediately angry at me…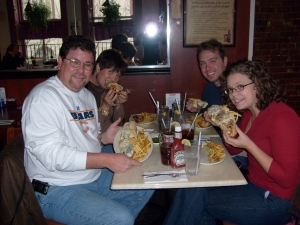 Nikki:
I was so mad!!
Jonathan:
(I love that part)
Nikki:
Well, we had promised not to purchase anything else for each other because the camera had been kind of expensive… anyway, go on.
Jonathan:
So Nikki's dad, Tom, and I headed out to the garage while Nikki and Sue guessed at what the gift might be.
Nikki:
I was hoping that it was a chair.
Jonathan:
In truth there was no heavy gift in the garage. I just wanted to make sure it was ok with Tom that I ask his daughter to marry me. He said yes.... One down, one more to go. Before I go on I should say that Nikki is an expert at deception and she learned it from the best: her dad.  As we entered the house Tom put on a show pretending to be straining while carrying a heavy gift.
Nikki:
I completely believed it. I still thought it was a chair.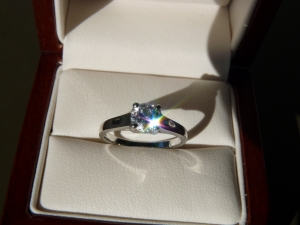 Jonathan:
We had Nikki close her eyes. When she opened them I was down on my knee with a little box in my hand.
Nikki:
I started crying.
Jonathan:
The Knez family has a tradition of guessing gifts before they are opened, so of course I asked her to guess this one.
Nikki:
I think I was too excited to talk, so instead I hit him with a pillow.
Jonathan:
… go figure. That's when I asked her to marry me. She simultaneously said yes and tackled me to the floor.
Nikki:
I was thrilled to say the least … this was way better than a chair! And, believe it or not, I actually really was surprised.
Jonathan:
Everything worked out better than I had planned ... it was truly a day we will remember forever.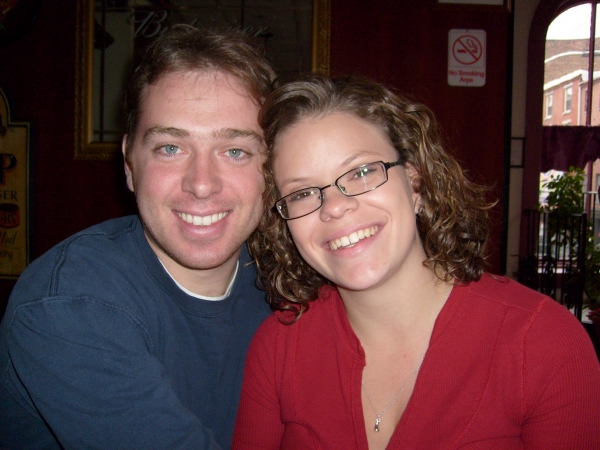 *See all the photos*




Saturday
June 5th, 2010
Starting at 4 pm


Midway Village
6799 Guilford Road
Rockford, IL. 61107


RSVP